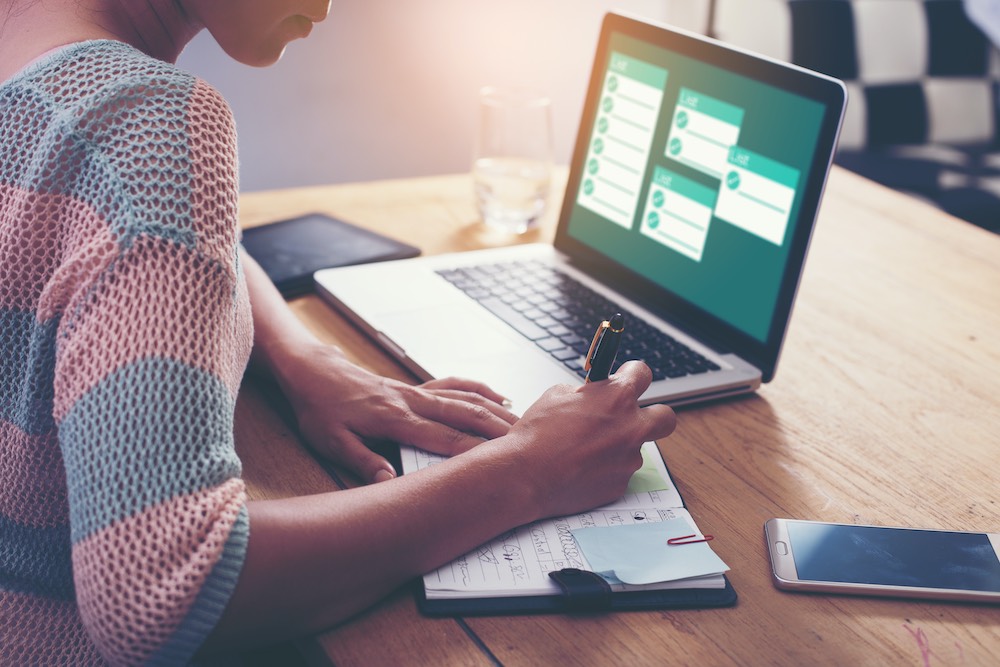 PIFC lobbies all branches of California state government and organizes political and grassroots advocacy.  The insurance industry is an important part of California's economy and serves diverse communities in every corner of the state.
Californians work in the industry
in California Gross State Product
Issues of Importance to PIFC
California's rules for establishing home and auto insurance rates are uniquely complicated compared to the regulatory framework in other states and countries.  As a result, California consumers pay some of the highest costs for insurance in the country.
Advocating for a fair system to calculate adequate insurance rates is one of the most important issues to PIFC.  Without a reasonable and predictable rate making process, California consumers have fewer choices than are available in other states, with much less ability to find the products, services, premium, and coverage that best suits their individual and family needs.
California's insurance rating law has not been updated since Proposition 103 passed over thirty years ago.  Despite dramatic advancements in the auto industry, computer technology, and analytics.
While the auto industry and insurance industry have changed with the times, Proposition 103 has not.  The complicated rules implementing Proposition 103 over the past thirty years have become antiquated, anti-competitive and need modernization.
PIFC has identified the following issues as opportunities for modernization:  
There are significant rate disparities between homeowner's insurance rates in California and the rest of the United States.  This is a result of the requirement in Proposition 103 that insurance rate increases, and decreases must be approved by the elected Insurance Commissioner.
Between 2009 and 2016, California average insurance premiums increased from $922 to $1000 per year, an 8% increase, while United States insurance premiums increased from $880 to $1192, a 35% increase.  Despite California's increased occurrence of natural disasters, which makes providing insurance more expensive. 
Homeowners Insurance and Wildfire
With climate change and increasingly dry winters, wildfire risk, and associated disasters in California will continue to grow.  The 2017-2018 California wildfire season was the most devastating in terms of loss of life, and insured losses at $26 billion dollars according to data from the California Department of Insurance (CDI).  Despite price suppression and the highest losses on record, 98% of Californian's still get insurance from the admitted market (companies that confirm to regulations set by CDI).
Even with homeowners' rates failing to keep up with rates nationwide, and increased risk of wildfire and associated natural disasters, data from CDI shows statewide homeowners insurance availability is relatively stable.
New homeowners' insurance policies have increased 1.8%
Policyholder initiated non-renewals increased 1.7%, and insurer initiated non-renewals decreased 3.9%
Of policyholders non-renewed by their insurers, only 13% ended up on the FAIR plan
In 2019, PIFC supported Assembly Bill 1816, which increased the notice time insurers provide consumers they will not renew a homeowners insurance policy from 45 to 75 days. This increased timeframe gives homeowners additional time to find replacement coverage without undermining insurers' ability to appropriately manage risk.
FAIR Plan Insurance
When a consumer is not able to find coverage on the admitted market, they can purchase insurance through the California Fair Access to Insurance Requirements (FAIR) Plan (link https://www.cfpnet.com), which guarantees all property owners access to fire insurance.
The FAIR plan operates without any state financial support.  All admitted market insurance companies in California are required to be members of the FAIR Plan as a condition of doing business in California.  If the FAIR Plan is short of funds, it will additionally assess admitted insurers. 
The FAIR Plan does not cover water damage, liability, or theft.  These coverages can be found in policies known as Difference in Conditions (DIC) and can be added by a homeowner as a wraparound policy.
The FAIR Plan on its own is fully sound and guaranteed policy that meets lenders' security requirements and protects the property against the primary risk factor of homes in the Wildland Urban Interface (WUI) – fire. 
Premium Cost
Homes located in the Wildland Urban Interface (WUI) have higher risk of wildfire and associated natural disasters.  Due to the rate approval process created by Proposition 103, these homes with substantially higher risk are subsidized by homes in urban areas with much lower risk.  Actions to reduce subsidies will cause WUI premiums to rise independent of ever-increasing wildfire danger.
For example, in April 2019, FAIR Plan policies with the lowest risk of wildfire had rate decreases between 10-30%, while policies with the highest wildfire risk experienced rate increases as high as 69% according to the California Department of Insurance (CDI). 
PIFC supports homeowners receiving fair notice in the event their insurer must non-renew their homeowners' policy so they have adequate time to find a new policy.
Insurers must be able to analyze overall portfolio risk to ensure they are not overly concentrated in one area exposing underwriting to undue risks. 
The Intervenor Process
The "intervenor process" received little attention during the 1988 Proposition 103 campaign.  This allows private individuals to challenge proposed insurance rates for being inadequate, excessive, or unfairly discriminatory.  Intervenors can be reimbursed for their costs filing these challenges.  California is the only state or country that has a system that allows for this.  California is the seventh most expensive auto insurance market in the United States according to Forbes, which is partially due to the intervenor process.
PIFC supports transparency and public participation in the rate approval process but does not support how the intervenor process currently operates.  The California Department of Insurance (CDI), has increased staff and expertise since the implementation of Proposition 103.  CDI staff conducts reviews of all rate requests.  The intervenor process duplicates work already performed by CDI, and the intervenors do not have to demonstrate they bring new information to the table beyond what CDI already considered.
According to CDI, intervenors have made millions of dollars from the intervenor system.  Money paid to intervenors comes from insurance companies through policyholder funds, meaning consumers purchasing auto insurance in California.  A 2015 analysis from the R Street Policy Group looked at average rate filing resolution from six states.  California took an average of 138 days to resolve, if an intervenor got involved this increased to 343 days.  New York had the next highest average, at 57 days.
The biggest benefactor of the intervenor system is Consumer Watchdog, which was founded by the author of Proposition 103.  According to a Sacramento Bee article, more than three-quarters of the $17.6 million in intervenor fees awarded between 2003 and 2017 went to Consumer Watchdog and its predecessor organization.
Consumers, insurance companies, and CDI all benefit from a quick and efficient rate approval process, but intervenors benefit when the approval process is drawn out.  As they can bill more hours.  Intervenor expenses are paid by insurance companies, but the true cost is born by California auto insurance customers.
PIFC believes public participation that aids CDI decision making is a benefit to the public and insurance companies, but the current system does not accomplish this.  PIFC supports a legal change requiring intervenors demonstrate consumers would be harmed without their involvement.  Intervenors would need to bring non-duplicative information to what CDI is already considering in their rate review.
"Not Available in All States"
The disclaimer people are familiar with on TV commercials advertising insurance "Not Available in All States" generally means the product is available everywhere but California.
Discounts not available in California include: accident forgiveness, new car replacement, paperless discounts, electronic funds transfer (EFT) discounts, and discounts based on driving behavior.  CDI chooses to ban such discounts.  Under CDI rules, insurers can get permission to use discounts if the Insurance Commissioner agrees that a rating factor is substantially related to risk of loss.  But CDI continues to reject insurer requests to bring more discounts to the insurance market, which would save consumers money.
PIFC supports allowing insurance companies to offer discounts if they can demonstrate a new product or discount is related to a risk of loss.
Enable Innovation
An unintended consequence of Proposition 103 was stifling innovation.  Potential inadequacies of the current system were seen during a Senate Insurance Committee hearing in March, 2017.  As more automated features are added to cars, and autonomous, or even semi-autonomous vehicles become more common, current insurance regulations do not have policies in place to address this changing technology.  The Santa Clara University Law School Center for Insurance Law and Regulation Director, Robert Peterson noted:
"Unfortunately California has not positioned itself to nimbly adjust its insurance rates so its savings can be passed onto consumers as these cars develop… Proposition 103 is driver-centric, it is not vehicle centric"
According to the Insurance Journal  these technologies have the potential to reduce claim costs and save money for customers, but Proposition 103 is the biggest hurdle to enable insurers to save customers money.
PIFC supports public policy that keeps drivers and the public safe as automated driver systems become more common.  Understanding Proposition 103 may need to be modified if good driving, driving experience, and miles driven no longer make sense for rating factors as vehicles become more autonomous. 
Privacy
For nearly forty years insurance companies have been subject to comprehensive standards for collection, use, and disclosure of personal information in connection with insurance transactions.  These standards include the federal Gramm-Leach Biley Act (GLBA), California's Insurance Information Privacy Act (IIPPA), and the California Financial Information Privacy Act (CFIPA).  These three Acts combine to provide significant statutory and regulatory consumer privacy protections that are specifically crafted for oversight of the insurance industry.
Enacted in the wake of highly publicized data privacy scandals, the California Consumer Privacy Act (CCPA) is a reform that hastily passed the legislative process without input from crucial stakeholders under threat of ballot initiative.
For the insurance industry, the CCPA creates a dual regulatory structure as it overlaps with GLBA, IIPPA, and CFIPA, but is enforced through different regulators.  The California Insurance Commissioner enforces the insurance standards, and the California Attorney General enforces CCPA.  The dual regulatory structure creates substantial compliance cost, confusion, and delay for consumers and insurers.
PIFC supports exempting insurers, insurance agents, and insurance support institutions from the CCPA.  The insurance industry is subject to robust state and federal privacy rules that are substantially similar to CCPA consumer protections but are specifically designed for the insurance industry.